Last week for spring break, my sis was in Florida, I was in San Diego. Both of us with husbands, kids and grandparents in tow, both of us performing the full vacation-with-family experimental theatre catastrophe. Naturally, we shared our experiences via text message. Here are some of my favorite lines and photos from the week.
Our flight is delayed.
Don't think this family will be doing that.
Give 'em more cocktails.
—
Just realized I forgot my running shoes. Guess it's a eating and drinking only vacation.
Eating and drinking you excel at. Go for it.
—
How's your day?
Disney World is a lot like skiing. People are stressing and yelling at their kids and calling it fun.
—
Huge party in the room next door last night. Husband in shit-ass mood. Noodle on sugar-only crack freak-out diet. Day two baby!!
Crack diets are just so tasty!
—
Notes from today: grocery shopping with half-drunk grandma and four-minute sex with husband.
Check! Check! And done.
—
Post getting soaked by Shamu. Done in by Sea World.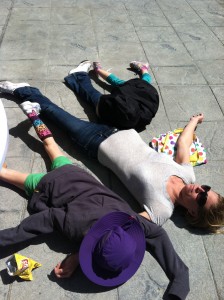 Nothing but sanity here.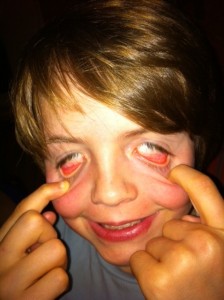 —
And now I know I never need to ride a roller coaster again.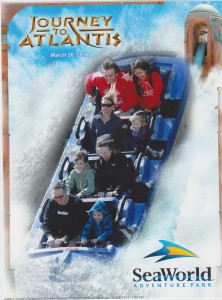 Good thing to learn at 40.
—
Karl says you're in as my sister wife for his high school reunion.
Score!
—
Beach church.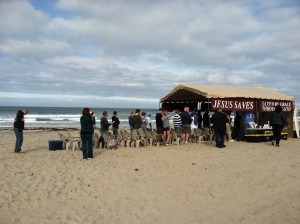 Crap church.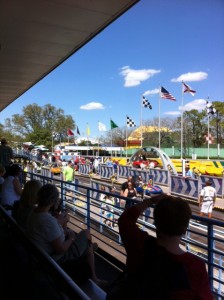 —
I just ate at a Japanese restaurant where the "special yum sauce" was ranch.
Globalization baby.
—
Legoland penance for last night's drinking. These rides may cause nausea and dizziness.
Sit with dad and act handicapped.
Won't be hard. I feel handicapped. And he just offered me codeine.
A little mid-afternoon gift.
And I'll get a bumper sticker: I did Legoland on drugs.
The only way to travel! Ting!
Ting!
—
I am a cynical bitch. Fireworks and cheer are lame.
Watch out for drunk pedestrians.
—
Your boyfriend.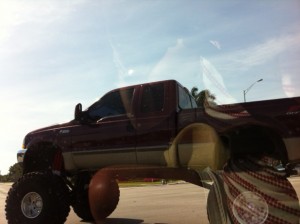 I wondered where he got off to.
He is here looking hot.
I'll share him with you.
Sister wives!
I get shotgun!
For scenes from the last family vacation we all took together, see My Hawaiian Vacation in Quotes