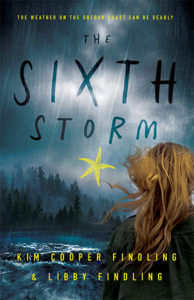 Author Event!
The Sixth Storm at the Dark and Stormy Night Event Series
October 19, 2023, 4 p.m.
Driftwood Library
Lincoln City, Oregon
The weather on the Oregon Coast can be deadly
Driftwood Library in Lincoln City hosts the author series Dark and Stormy Night in October. Northwest mystery writers descend on the library to share their tales of mystery with readers.
The Sixth Storm is a mystery that's all about storms and the Oregon Coast – a match made in heaven! The Sixth Storm girls are delighted to be invited and hope to see you there.