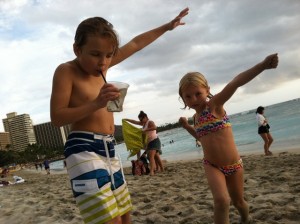 "Ever go on vacation and wish you'd be someone else for the week? Just really get away from it all, including yourself? Last year, my oldest daughter spent our Hawaiian vacation being a boy."
That's the first paragraph of my essay "What Happens in Hawaii Stays in Hawaii," which is on Brain, Child Magazine.
I wrote it a couple of years ago, so fun to see it see the light! And a great reminder that my chickens are not only awesome humans but the source of really great material. You can't make this stuff up! Thanks, babies. Keep it up.