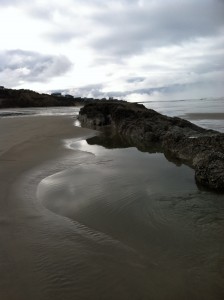 "Travel Writing for Fun and Profit" with Kim Cooper Findling

Thursday, January 16; 6:30 – 8:30 p.m.
The Nature of Words Literary Arts Center, 224 NW Oregon Ave. Bend, OR
Class fee: $30 per person
Ever dreamt of becoming a travel writer?  This workshop will help you learn to think like a travel writer, pitch ideas to editors, break into the travel market, and bring place and experience to life on the page.  Be prepared for a hands-on writing activities.
See Nature of Words website to sign up!
Nationally published writier Kim Cooper Findling grew up on the Oregon Coast and has lived in Central Oregon since 1995.  Her work has appeared in Horizon Air, Runner's World, Sky West, The Best Places to Kiss NW, Western Art and Architecture, High Desert Journal, and more.  She is the author of Day Trips from Portland: Getaway Ideas for the Local Traveler, and Chance of Sun: An Oregon Memoir.  Kim was the 2011 winner of the Oregon Quarterly Northwest Perspectives Essay Contest, is an ambassador to Travel Oregon's Ask Oregon program, and is the editor of Central Oregon Magazine.  She lives with her family in Bend.