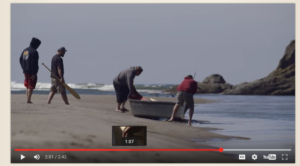 Sometimes I am privileged to write a story with all of my favorite elements – a powerful topic, a personal connection, an inspiring story, an amazing person. Oh yes, and Oregon.
I loved working on this story for Travel Oregon about Shirod Younker and his quest to discover the tribal canoes of his ancestors. Even better that we were high school classmates and the story begins in our hometown.
The Case of the Missing Canoes  in Travel Oregon.