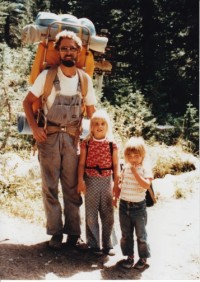 The Memoir Trip: On Book Touring and Opening Up Even More, by Kim Cooper Findling
on the Northwest Book Lovers website.
See Nestucca Spit Press for more info and here for tour dates.
This photo is me (center), my pops and my sis, Rogue River Trail, circa 1976. Good times!