When I was young, every year Black Friday included a trip to downtown Portland and a visit to Powell's City of Books. A visit to that magical shop with its maze of rooms of many colors could easily swallow an entire afternoon for my family members. "Meet in the cafe at 3:30," we'd say, or some such, because back then there wasn't even texting to help us find one another after the lost hours among the shelves. We'd reconvene and head back to Grandma's for leftover turkey, each with our own stack of reads to get us through the long winter, and maybe a gift or two for one another hidden in the pile.
Back then, the only way to support local stores (or any stores) was to visit them in person. Then came online shopping, and you could just Black Friday your way through your holiday list in your pjs – no parking, no downtown Portland, no raincoat, no hours in the stacks. Only problem was, that left only the indie shops you still had to visit in person to support. But then here came 2020 and its myriad challenges, with the occasional positive impact tucked in the struggle. Indie shops are figuring out how to sell their stuff to you without seeing you. More than ever before in my career, there are ways to support small indie bookshops while still shopping online .
Support local bookstores, get your holiday shopping done, and dream of travel to come with this list of my books with handy links to several Oregon indie bookstore online shopping options. If you're Bend-local, message me and you can buy directly from me!
Happy Holidays!
Buy one of my books for yourself or as a gift from one of these Oregon indie bookstores for mail order.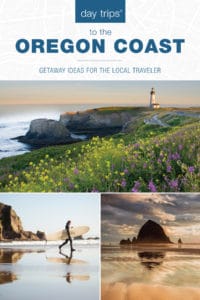 Day Trips to the Oregon Coast: Getaway Ideas for the Local Traveler
Just released this year! Day trips to explore along the entire gorgeous Oregon Coast.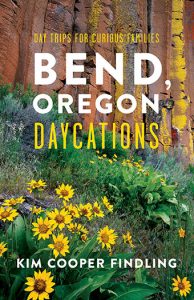 Bend, Oregon Daycations: Day Trips for Curious Families
Nature, history, and step-by-step day trip itineraries for exploring the regions around Bend.
Paulina Springs Books, Sisters, Oregon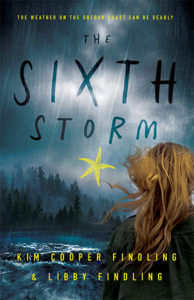 The Sixth Storm
Her relatives are mysteriously dead. Her mother is lost in grief. Her birthday will be ignored. The only thing that could make January worse is a storm.
Roundabout Books, Bend, Oregon
Powell's Books, Portland, Oregon
Cloud and Leaf, Manzanita, Oregon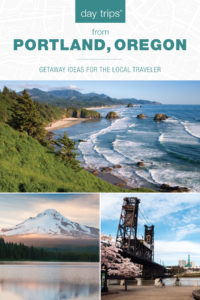 Day Trips from Portland: Getaway Ideas for the Local Traveler
Third edition of one-day getaways less than a two hour drive from Portland, Oregon
Powell's Books, Portland, Oregon
Cloud and Leaf, Manzanita, Oregon