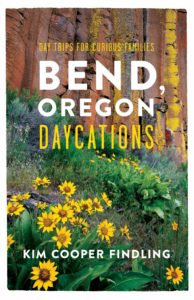 I'll be in Portland October 15 and 16 for the Here & There Travel Fest, produced by the Oregonian. The event is at the Oregon Convention Center.
I'll be speaking about "Oregon's Hidden Gems: Ten terrific lesser-known Oregon destinations" at 11 a.m. on Saturday October 15.
I'll be at the event all weekend at a booth with my books, including the fresh off the press "Bend, Oregon Daycations: Day Trips for Curious Families." I'll also have "Day Trips From Portland: Getaway Ideas for the Local Traveler" and "Chance of Sun: An Oregon Memoir".
Hope to see you there!