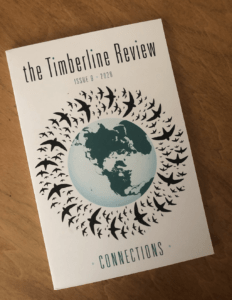 Hi friends! I have an essay in the new issue of the Timberline Review, Willamette Writers' literary journal. Hooray!
The theme of the journal is "Connections". My essay is titled "Pam Says I Love You." The first line is "There is another woman in our town who loves my husband."
My essay sits alongside many other beautiful pieces of writing of fiction, nonfiction and poetry. I am honored to be a part of this year's issue, number 8, of the all-volunteer run Timberline Review.
Order your copy here:
http://timberlinereview.com