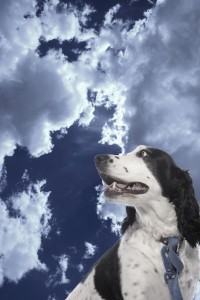 Calling All Dogs Dreaming of Fame!
Is your pooch the cutest on the block? Does she exhibit a strong stage presence? Does your Fido already think he's famous?
We have a gig for your dog.
Photographer Christian Heeb and author Kim Cooper Findling announce a casting call for dog volunteers. On July 28, Bend dogs are invited to Cascade Center of Photography in Bend to try out for a modeling spot in a new book project.
Preferred dogs are lively, pleasant, easy-going and full of charm. Cuteness matters, but personality rules. Your dog should exemplify the classic online slots Bend canine!
Necessary components also include willingness by owner to sign permission-to-publish photo releases and chaperone their dog volunteer for project photo sessions.
Interested volunteer canines and their people should report to 390 S.W. Columbia Street, Suite 110, in Bend, Saturday July 28, between the hours of 2 and 5 p.m. Reservations are not needed—please just come by the studio.
To see a few images of dogs by Christian Heeb, see http://heebphoto.photoshelter.com/gallery/Media-Images-Dogs/G0000MWc6mWn7Oyo/C0000_8fbVJJblrQ
For more information see www.ccophoto.com, www.heebphoto.com, or www.kimcooperfindling.com.
##