Thank you, Willamette Writers for this coverage on my new book, Day Trips to the Oregon Coast!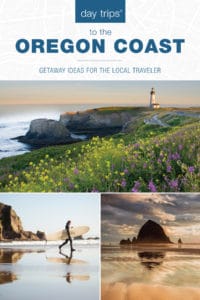 Book Release: Day Trips to the Oregon Coast: Getaway Ideas for the Local Traveler, 1st Edition By Kim Cooper Findling
"Some kids dream of leaving home and never looking back; others spend a lifetime trying to return home. I'm in the second category, and this book is my homecoming."
So reads the dedication in Kim Cooper Findling's new book, Day Trips to the Oregon Coast: Getaway Ideas for the Local Traveler, released April 1, 2020, from Globe Pequot Press.
"Growing up on the Oregon Coast meant always being surrounded by a rugged and beautiful landscape with the power of the sea and the wind all around," says Cooper Findling. "The fact that this book released during the COVID 19 pandemic means that, like most people, I miss a lot of places right now. But I miss the beach the most. I hope my book can be inspiration and planning for the future."
While it isn't safe to travel yet, we can dream. This book is for all Oregon residents and visitors who want to hit the beach armed with an expert-driven itinerary and all the know-how to make the most of a family day trip. Cooper Findling's fifth book features places to go, eat and stay in 21 beautiful Oregon Coast communities. Insider tips, narrative anecdotes and a detailed step-by-step itinerary guide you on your adventure.
"I know that the day will come once more when many of us climb in the car and head for our favorite place—the beach," says Cooper Findling. "When that time arrives, perhaps my book will be a valuable guide. In the meantime, may thoughts of our beloved Oregon Coast and the amazing people who make it so lend you inspiration, hope, and remind you that road trips, family outings, beach walks, fresh seafood, and ocean sunsets will be ours again."
Stay tuned for the time it's safe to travel, as well as for Cooper Findling's rescheduled book events. Support an Oregon indie bookstore today by ordering a copy and start planning for a future trip to the Oregon Coast.