TWO BOOKS RELEASE THE SAME DAY?! What are the chances?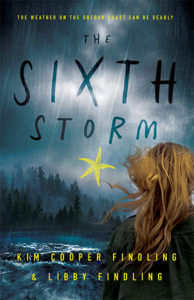 The Sixth Storm
By Kim Cooper Findling and Libby Findling
Every January, Skye Clancy's mother slips into despair on the anniversary of a devastating storm that claimed her sister. But no one may talk about it, or any of the other strange deaths that haunt the family. This January, days before Skye's 14th birthday, a new set of vicious storms unleash upon her Oregon Coast town. Clues begin to appear, and Skye realizes the weather is tormenting her family above all others and has been for decades. As a family legacy of death and destruction by terrible weather is revealed, in the face of nature's fury, Skye embarks on a journey into the wild woods—and into the past—to solve the mystery and reverse the curse.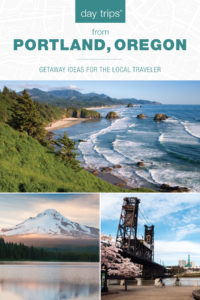 Day Trips from Portland 3rd Edition
By Kim Cooper Findling
Need a day away to relax, refresh, renew? Just get in your car and go! This fourth edition of Day Trips from Portland, Oregon is your guide to hundreds of exciting things to do, see, and discover in your own backyard. With full trip-planning information and tips on where to eat, shop, and stop along the way, you can make the most of your time off and rediscover the simple pleasures of a day trip. Explore places you never knew existed, many free of charge, and most within a two-hour drive of Portland.