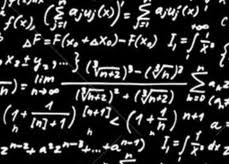 These days in parenthood, the best conversations are spontaneous, child-generated and fleeting: a hilarious romp you'd better get in on while you can.
In the car, on the way home from Fred Meyer:
Chicken Noodle:  Mom, did you kiss a guy and not marry him?
Me:  Yes. I kissed several guys and didn't marry them.
Noodle:  Why?
Me:  You shouldn't marry the first guy you kiss. What if you meet someone you like better later?
Chicken Little:  Yeah, like what if you're about to kiss a boy but he's gross and a nerd but then you look over and there's another guy, and, you're like, wow, he works out a lot.
Noodle:  And then you're like, yo, I work out.
Little:  And the nerd is, like, nerdy, and likes math.
Noodle:  And you're like, ugh, math! And you look at the other guy and you're like, look at that eight-pack!
(giggling)
Me:  So what kind of guy do you think you might want to kiss?
Noodle:  (pause) A sexy guy.
Me:  What does that mean?
Noodle:  (pause) I don't know.
(more giggling and Justin Bieber references)
Me:  I like smart people. Smart guys.
Little:  So—don't fall in love with a nerd who loves math. Fall in love with a hot guy who loves math.
Problem solved. Is this the origin of mathematical model?