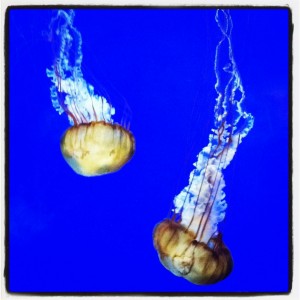 —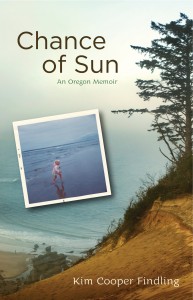 Praise for Chance of Sun: An Oregon Memoir
"In Chance of Sun, Kim Cooper Findling debuts a fresh and distinct literary voice for Oregon. I might even call it sexy. At long last we have a memoir by someone that captures the fantastically loose and earthy spirit of growing up in Oregon during the nineteen seventies and eighties. I remember it well and this wonderfully honest book packed full of sheer, hardcore Oregon stuff brought it all back home to me."
–Matt Love, author/editor of The Beaver State Trilogy and Citadel of the Spirit: Oregon's Sesquicentennial Anthology, and winner of the 2009 Stewart H. Holbrook Literary Legacy Award
"Fresh, alive, exciting and bold writing. A compelling piece of writing, heartbreaking and redemptive. Hard to pull off without being sappy, and yet she does."
–Debra Gwartney, author of Live Through This, on "The Friday's Trilogy," a chapter from Chance of Sun which won the 2011 Oregon Quarterly Northwest Perspectives Essay Contest
"Intimate and authentic…she writes with the true language of Oregon, of the people who grew up in this wonderful state between the years of the pioneering spirit and gentrification."
–Elizabeth Quinn, managing editor, High Desert Journal
"Chance of Sun pays glorious tribute to Oregon's wild places.  Through vivid imagery and pithy narration, the author tells a coming-of-age tale against a backdrop of windswept beaches, high desert towns, and mountains rich with revelation."
–Melissa Hart, author of Gringa: A Contradictory Girlhood
"Chance of Sun can be read not only as a love letter to Oregon, but as a postcard from your wise older sister who has lived and loved in ways both heartbreaking and beautiful, who has brought back all of her stories from one small corner of the world to show us that we can all survive the brutality of youth and see a ray of light at the other side."
–Suzanne Burns, author of Misfits and Other Heroes
From powells.com
Bold, witty and honest! I sat down to start this book and the next thing I knew, hours had flown by without a notice. I had a hard time putting it down and loved how much I was drawn into the setting of 70s, 80s and then 90s Oregon. Generous insight full of both heartache and humor. –Brad
Kim Cooper Findling draws a reader in with her first words. She engages, entertains, enlightens, and does not let go until the final page. In concise, intelligent, witty prose, this memoir is a lovingly rendered tribute to growing up in the State of Oregon, but is definitley not for Oregonians only. Though this slim volume might be read in a single sitting, one would do well to read a few compelling chapters then, like a rich dessert, put it aside and digest it for a while, save a bit for later. All too soon the delicious pages will be finished and you'll be wanting more. – Collene
I read this book with rapt attention. I was fully engaged from the first paragraph of the prologue and Findling's candor, humor and beautiful writting kept me captive until the end. Her stories of coming of age in Oregon are so genuine that it will resonate with every reader, no matter where you grew up. –Trisha
————————————————————————————————————–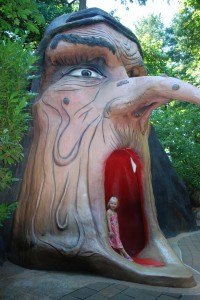 Kim,
I LOVE, LOVE, LOVE your writings!!!! They resonate so strongly and make me laugh till I cry.
–Kimberly Maxwell
—
I read your "Rockin' the Bard" piece and nearly spit out my dinner laughing at the line about the oranges. I loved your piece. Thank you!
Laura Nelson
—
Hi Kim,
I just got a copy of the Horizon Air Magazine with article about children's writers and illustrators. Thank you for doing such a great job! I think it's my favorite "me" article ever!
Margaret Chodos-Irvine
Author and Illustrator
—
Hi Kim!
Thank you for such a wonderful piece about the Journal. I cannot tell you how terrific the response! I have heard from several people who said they learned of High Desert Journal in Oregon Quarterly. It is the best response I have received from any media. You did a terrific job getting the message across and portraying me…I am so appreciative.
All my best,
Elizabeth Quinn
High Desert Journal
—-