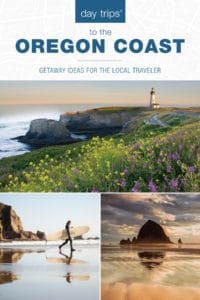 Save the date for my book release events!
April 9, 2020, 7 p.m.
Powell's Books on Hawthorne, Portland, Oregon
April 25, 2020, 1 p.m.
Roundabout Books, Bend, Oregon
May 16, 3 p.m.
Seven Devil's Brewery, Coos Bay, Oregon
—–
Day Trips® to the Oregon Coast:
Getaway Ideas for the Local Traveler, 1st Edition
By Kim Cooper Findling
9781493045044 • Paperback • April 2020
$17.95 • 224 pages
Calling all Oregon residents and visitors who want to hit the beach armed with an expert-driven itinerary and all the know-how to make the most of a family day trip. Day Trips to the Oregon Coast presents narrative itineraries detailing the perfect travel day in each of 21 Oregon Coast destinations, traveling north to south. Learn where to go, what to see, and what to do as a family in each region of the Oregon Coast. Insider tips, narrative anecdotes, and a detailed step-by-step itinerary guide you on your next adventure.