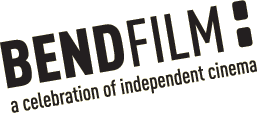 Cinema, Connection, Conversation: BendFilm Fest Hits Town
One month from today, film lovers! I can't wait.
"Chance of Sun: An Oregon Memoir" was #5 on Powell's Pacific Northwest Books Bestsellers list! Yesterday. Today it's gone. Ah well. Fame – so fickle, so elusive, so uncontrollable. Just like love. Still, if' you'd like to head down to Powell's and buy a copy or two, go for it! I could end up back…
Can't resist posting this one, which came in yesterday from my sister K. She's vacationing in France with her husband B, son O (9) and daughter R (8). Anyone who has ever traveled with children will relate to this tale, which is ripe with the inherent perils of taking small people out of their…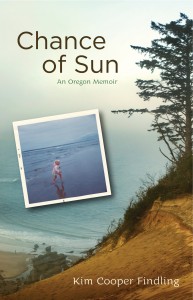 I'll be at Powell's on Hawthorne, 3723 SE Hawthorne Blvd., Portland, 7:30 p.m. tonight, reading from my new book "Chance of Sun: An Oregon Memoir."
Join myself and Matt Love, author of "Love and the Green Lady," for some good times and Oregon literature!
For more information on both books see www.nestuccaspitpress.com.
Travel Oregon has a cool new program and it went live this week! 13 Ask Oregon travel ambassadors answer your questions about this awesome state live through various social media. You guessed it – I'm one of them. Facebook Link for Ask Oregon My twitter link My facebook link Here's how it works: Ask Oregon…
Chicken Noodle: "I hate poop." Me: "Well, it's kind of just a part of life." CN: "I know. Animals poop and boys poop and everybody poops." Me: "Right." CN: "Trees poop and pee too. When leaves fall it's pee and poop is whole branches." Me: "Actually, the crazy truth is that trees poop gasses.…
Today: An interview with me about my new book "Chance of Sun: An Oregon Memoir" will air on KBND 1110 (www.kbnd.com) radio. Wednesday: Reading and signing for both "Chance of Sun: An Oregon Memoir" and "Day Trips From Portland: Getaway Ideas for the Local Traveler" at Blackbird Wine Shop in Portland, 4323 Northeast Fremont Street,…
Powell's Books Daily Dose Yippee! Thanks to reviewer Brad! Brad's Comments "Bold, witty and honest! I sat down to start this book and the next thing I knew, hours had flown by without a notice. I had a hard time putting it down and loved how much I was drawn into the setting of 70s,…