---
---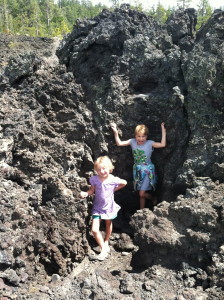 Exploring Oregon's Lava Lands in Travel Oregon
---
---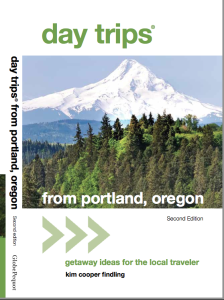 Day Trips From Portland: Getaway Ideas for the Local Traveler, Second Edition, is now available!
And it's listed as the #1 Hot New Release in Portland Oregon Travel books on Amazon!

Need a day away to relax, refresh, renew? Just get in your car and go! This second edition of Day Trips from Portland, Oregon is your updated guide to hundreds of exciting things to do, see, and discover right in your own backyard.
With full trip-planning information and tips on where to eat, shop, and stop along the way, you can make the most of your time off and rediscover the simple pleasures of a day trip. Explore places you never knew existed, many free of charge, and most within a three-hour drive of Portland.
Ooh and ahh at the Kite Festival, dig for clams, and tour three lighthouses on the Long Beach Peninsula.
Drive the Historic Columbia River Highway to view a dozen waterfalls, the magnificent Columbia Gorge, and a lush green forest.
Take in some farms, vineyards, and gardens; do some serious shopping and wine tasting; and experience a UFO Festival, if you dare, in McMinnville and Carlton.
---
---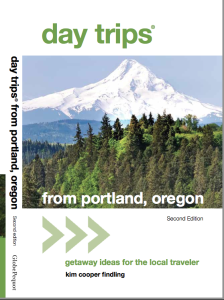 I have an event coming up this month in tandem with the release of Day Trips From Portland: Getaway Ideas for the Local Traveler, second edition. Hope to see you there!
Traveling Oregon's Backroads and Quick Getaways
May 21, Sunriver Deschutes Public Library, noon
As the editor of Cascade Journal, the author of "Day Trips From Portland," and the Central Oregon ambassador for Travel Oregon's "Ask Oregon" program, travel writer Kim Cooper Findling knows a few things about Oregon's popular destinations, hidden gems and everything in between. Join her as she highlights some great day and weekend trips that are perfectly suited for anyone who considers Central Oregon their home base.